About us
We are a family business with more that 40 years tradition, founded by Štefan Lindenbaum in Mežica in 1972.
We started from a small handicraft workshop on the old location. In 1992, we bought a piece of land in the Mežica industrial zone. We built completely new business premises and moved in in 1994. The location proved to be a good choice from several aspects: from the logistic (close to Austrian border), development (favourable possibilities for further expansion) and business aspect (telecommunication and municipal utility services, optical connections, gas piping). We have been continuously extending these facilities in compliance with changes of market situation and requirements. With own development and knowledge we grew into a company with 50 employees. Production extends on more than 2500 m
2
indoor area, provided with the most advanced equipment.
Throughout its whole existence, the company has made vast investments also into its technological equipment: from simple and second-hand machines to more complex and modern new machining centers and equipment with high capacities.
Today, we have 17 CNC machining centers from the top Japanese producer of machinery MAZAK. This ensures us high productivity and allows us produce highly competitive products for the most demanding European market.
Our workers do their best to ensure that our customers remain satisfied with our products also after our work is done. Any problems are always resolved quickly and professionally. We will do our best also in future to comply with our principles, as we intend to bring our company into the circle of large successful companies, winning a broader recognition also beyond our national borders.
The company is already well known abroad since our customers come primarily from Germany and Austria. Our long-term goal is based on high flexibility, best quality, perseverance, continuous learning, and on continuous modernization of our machinery and software.
We will be very pleased if you as well decide to become our business partner. We will be happy to advise you and we will together find the most optimal solution for you!
Our strengths:
adjustability to customer requirements as we are a relatively small business;
short delivery terms (due to our flexibility);
an extensive list of services offered at one place;
ensuring high reliability of individual processes for processes both of a larger as well as of a smaller number of pieces, as a result of highly efficient machine park;
competitive edge in pricing, also for small orders;
confidence in the quality of our products;
quick response to any deficiencies or claims;
highly motivated, well skilled and satisfied employees;
concern for a safe and clean environment.
Certificate for credit rating excellence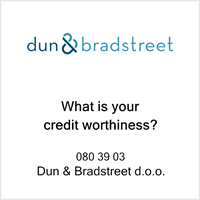 Significant milestones for the company Ferolin, Štefan Lindenbaum s.p.
1972
Beginnings of after-work trade in own garage.
1994
Trade licence for Ferolin s.p. was issued and the company was registered inBusiness Register.
1996/97
Moving into newly built business premises in the Mežica industrial zone.
2002/03
Annex built to the production hall for machining, expansion of sales program.
2006/07
Annex added to the production hall for metal working and technical sector. Intensive development of machinery&technology program, with investments into technological equipment.
2012
Annex and expansion of the hall for machining and building a new warehouse.
Company profile
Long company name:
Ferolin - strojništvo, trgovina, poslovne storitve Štefan Lindenbaum s.p.
Name:
Ferolin, Štefan Lindenbaum s.p.
Address:
Ob Meži 12c
SI 2392 Mežica
Slovenia
E-mail:
Phone:
+ 386 (0)2 82 77 450
Fax:
+ 386 (0)2 82 77 451
Registered at the Slovenj Gradec District Court
Reg.No.:
1/09158/00
Activity code:
25.620
Konto:
LON, d.d. Kranj: IBAN: SI56 6000 0000 0454 807
BIC: HLONSI22

NLB d.d.: IBAN: SI56 0245 2001 0826 788
BIC: LJBASI2X
ID No.:
SI38835398
Company No.:
5351397